Anticipate hangovers with our hangover cure with volcanic minerals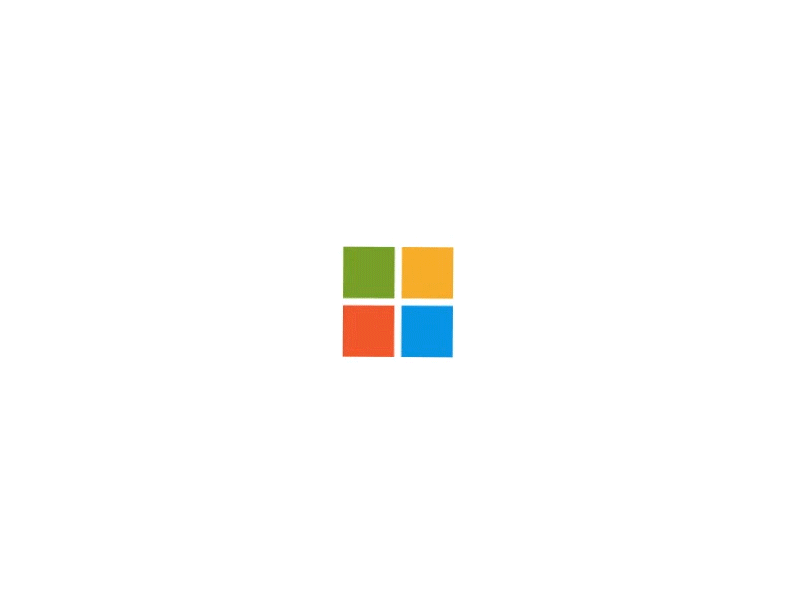 FUN DRINKING TOASTS & FACTS
Pokemon Go like Character Educates you & your friends with fun drinking toasts and facts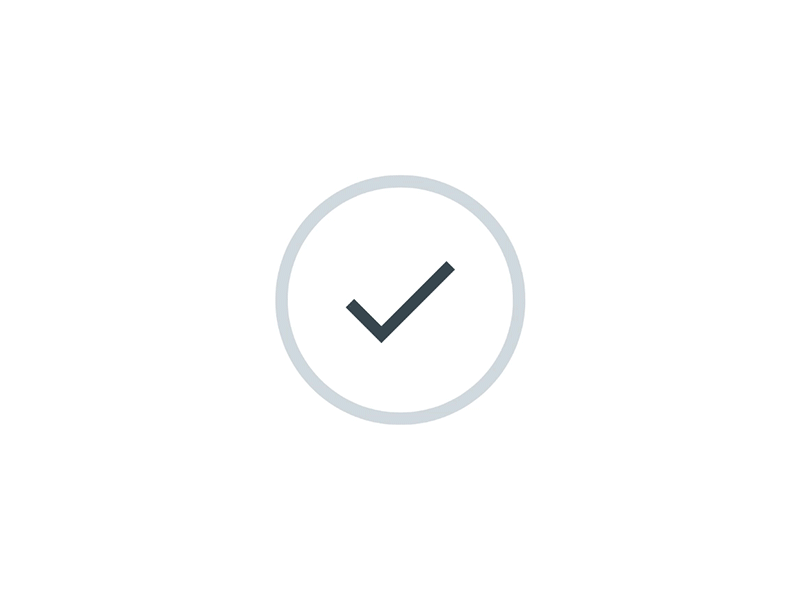 Give bars feedback via Boozee app and charge your device or get promotions in return
Get healthy drinking tips & choices to order in a bar or make at home
Boozee AR Character Suggests you & your friends fun challenges/dares
BEVERAGE LABEL AR SCANNER
Explore Augmented Reality experiences from AR active beer, wine, spirits labels
Reminds you to drink water or ask for a "water back" between the drinks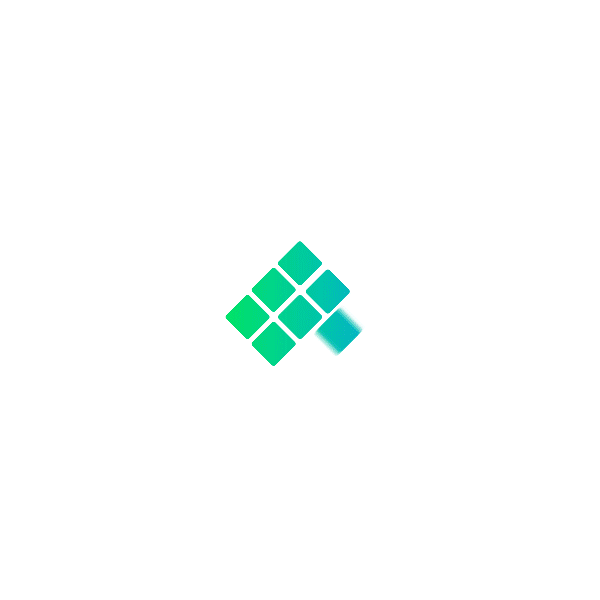 AUGMENTED REALITY BAR GAMES
Tray & popular Cup Flip game to play by yourself, with a friend or a random person from a bar
AUGMENTED REALITY CHARACTER
Pokemon Go-like "Nacho Libre" Character will be your guide throughout the app
Anticipate hangovers with our hangover cure with volcanic minerals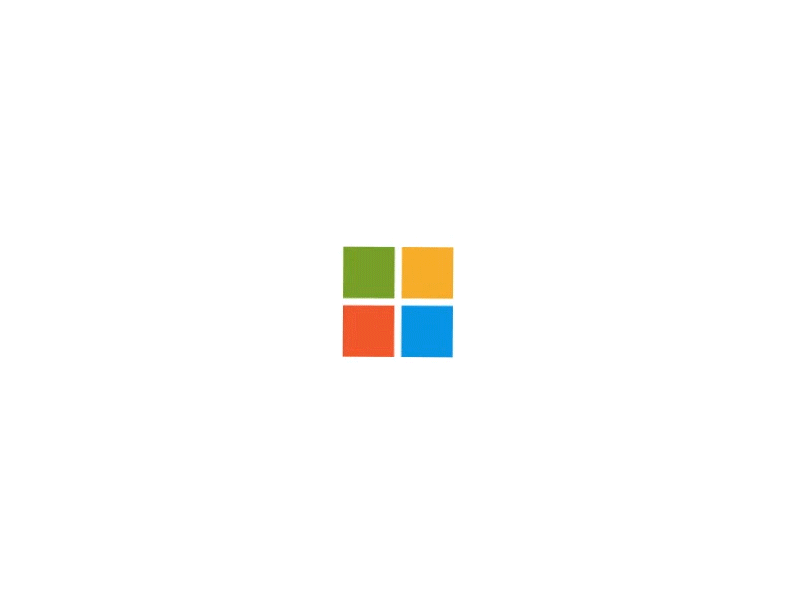 FUN DRINKING TOASTS & FACTS
Pokemon Go like Character Educates you & your friends with fun drinking toasts and facts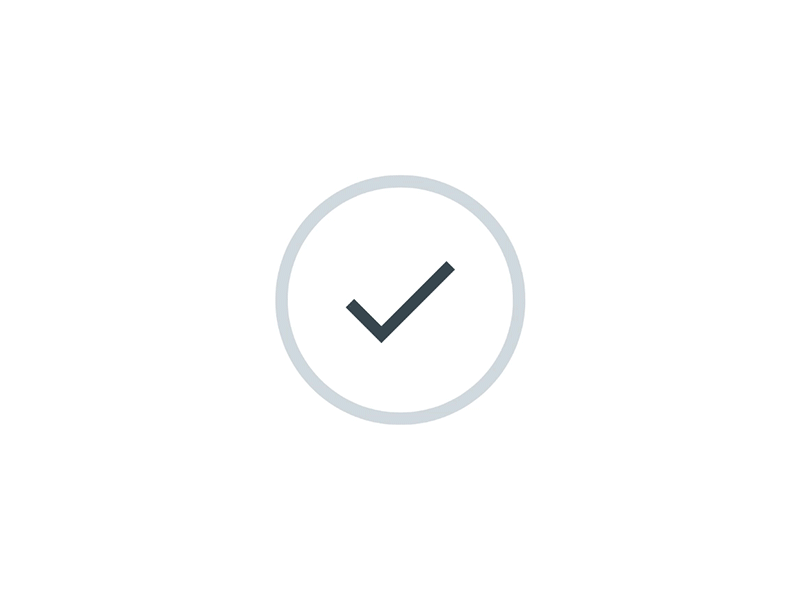 Give bars feedback via Boozee app and charge your device or get promotions in return
Get healthy drinking tips & choices to order in a bar or make at home
Boozee AR Character Suggests you & your friends fun challenges/dares
BEVERAGE LABEL AR SCANNER
Explore Augmented Reality experiences from AR active beer, wine, spirits labels
Reminds you to drink water or ask for a "water back" between the drinks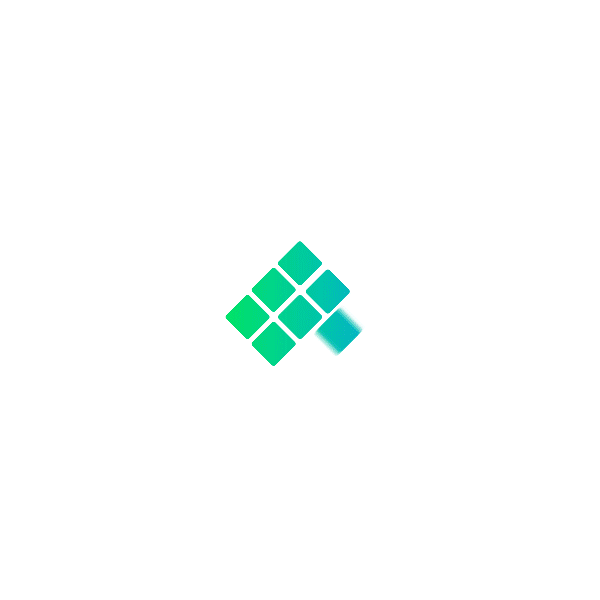 AUGMENTED REALITY BAR GAMES
Tray & popular Cup Flip game to play by yourself, with a friend or a random person from a bar
AUGMENTED REALITY CHARACTER
Pokemon Go-like "Nacho Libre" Character will be your guide throughout the app
TERMS OF SERVICE
Updated as of October 2019

Thank you for choosing Smart Drinking. Smart Drinking ("Company") for your business. The Company provides dietary supplements and supporting mobile applications to help boost your daily productivity. The Company refers to the foregoing products as the "Products" and/or together with the services described herein collectively as "Services."

These Terms of Service ("Agreement") apply to any use of and access to our Services and/or our website located at www.smartdrinking.io ("Website") by you and/or your agents (collectively, "you"). When you use our Services, you are agreeing to our terms, so please carefully read the Terms of Service and the Privacy Policy, incorporated herein, as these documents contain important information regarding your legal rights and obligations.

THIS DOCUMENT, THE TERMS OF SERVICE, IS A LEGAL AGREEMENT BETWEEN THE COMPANY AND YOU WHICH GOVERNS YOUR USE OF THE SERVICES AND THE WEBSITE. YOUR USE OF THE SERVICES AND THE WEBSITE CONSTITUTES YOUR ACCEPTANCE OF AND AGREEMENT TO ALL OF THE TERMS AND CONDITIONS IN THESE TERMS OF SERVICE AND THE PRIVACY POLICY INCORPORATED HEREIN. IF YOU OBJECT TO ANYTHING IN THESE TERMS OF SERVICE, YOU ARE NOT PERMITTED TO USE THE SERVICES.

If you accept these Terms of Service and using the Services on behalf of a company, organization, or other legal entity, you represent and warrant to the Company that you have full power and authority to do so.

Effective Date. This Agreement is effective ("Effective Date") on the date you first access or use the Services and/or the Website, whichever is earlier.

Release. NEITHER THE COMPANY NOR ITS AFFILIATES, PARTNERS, AGENTS, OR LICENSORS ARE RESPONSIBLE FOR THE CONDUCT, WHETHER ONLINE OR OFFLINE, OF ANY USER OF THE SERVICES AND YOU, HEREBY RELEASE THE COMPANY AND ITS AFFILIATES, PARTNERS, AGENTS, OR LICENSORS FROM ANY LIABILITY RELATED THERETO. COMPANY AND ITS AFFILIATES, PARTNERS, AGENTS, OR LICENSORS WILL NOT BE LIABLE FOR ANY CLAIM, INJURY OR DAMAGE ARISING IN CONNECTION WITH YOUR USE OF THE SERVICES AND/OR THIS WEBSITE.

Placing an Order. After you place an order we will review the information you provided for validity by verifying your method of payment, billing, and/or shipping address. Orders may not be accepted for delivery to certain addresses and territories based upon your location. We may contact you (via email or phone) if additional information is required to accept and process your order. Invalid order information may result in delays processing your order. For Product purchases, your receipt of order confirmation does not constitute Company's acceptance of your order. Without prior notification, the Company maintains the right to limit the Product order quantity and the right to refuse to sell Products to any customer for any reason or no reason at all. Company reserves the right not to sell to resellers, dealers, or distributors. If your order is cancelled, we will attempt to notify you using the email address you have given us with the order.
Payment Methods. We accept various payment methods for Product purchases through our Service[, including Mastercard, Visa, and American Express]. We will bill your payment method when you place an order for a Product through the Service. Company will not fulfil any Product order without authorization validation of your purchase from your payment method.
Offers. You acknowledge and agree that any offers made available through the Service are subject to change at any time and from time to time.
Colors and Other Features. We have endeavored to be as accurate as possible in describing and displaying the colors and other features of the Products made available for purchase through the Service; however, there is no warranty or guarantee that the colors, quality, product descriptions, or other content of the Service is accurate, complete, reliable, current, or error-free.
Shipping. We will ship the Product(s) you purchase via the shipping method of our choice, on such other terms and conditions (such as applicable shipping and handling fees) that we may disclose to you at the time of your purchase. We do not guarantee the services of any shipping service, and delivery dates and times are estimates and are not guaranteed. We will, however, use commercially reasonable efforts to dispatch the Product to you as soon as reasonably possible after you place your order. During busy times, such as holiday periods and periods of inclement weather, there may be additional processing and shipping delays. You agree to not hold Company liable for any shipping issues. Most package carriers have a short time frame in which to initiate claims. We recommend that you inspect your package for damage immediately upon arrival. If there is a problem, contact the delivery service immediately to resolve any problems. Unless otherwise provided by notice from Company, all Products are shipped F.O.B. from any place we designate the Products to leave. At our discretion, we may choose to halt, or alter, the delivery of an order, even though it is in the hands of a delivery agent or shipping company. We may do this as a customer service or in cases where we suspect fraud. You agree to pay any additional charges that may arise to do circumstances in which we take such action.
Payment Processing. Users of the Services will be required to provide their credit card or bank account details to the Company to process payment(s). The Company collects, analyzes and relays information to allow the third party payment processor(s) to process these payment(s). Third-party payment processor(s) include, but are not limited to, PayPal, Stripe, and/or Squarespace.

As a Client, you authorize us to process payment(s) for the Services, using the payment information you have supplied. Specifically, you will be required to provide your credit card or bank account details to the Company and/or the third-party service provider, and/or register with the third-party service provider to process payment(s) for the Services. You agree to provide the Company and/or the third-party service provider with accurate and complete information about you and/or your business; and you authorize the Company to share it and any transaction information related to your use of the Services and/or Website with the third-party payment processor for the purpose of processing payment(s), including but not limited to the fees owed to Company for the use of the Service. The Company reserves the right, in its sole discretion (but not the obligation), to: (i) place on hold any payment and out of pocket expenses; and/or (ii) refund, provide credits or arrange for the third-party payment processor to do so, as necessary.

If you believe a payment has been processed in error, you must provide written notice to the Company within thirty (30) days after the date of payment specifying the nature of the error and the amount in dispute. If notice is not received by the Company within such thirty (30) day period, the payment will be deemed final and valid.

While the Company takes what it believes to be reasonable efforts to ensure secure transmission of your information to the third-party service provider that assesses and processes payment(s), the Company is not responsible for any fees or charges assessed by third party payment processor(s), or any errors in the processing of payment(s) by third party payment processor(s), including any errors that result from third-party negligence, improper transmission of payment information, your mistaken submission of payment information, or your submission of erroneous payment information. Your sole recourse is with the third-party payment processor(s) which processed the payment(s).

Fees. Upon notice to you, the Company may increase any fees specified in connection with its Services. Fees do not include any taxes, levies, duties or similar governmental assessments of any nature, including, for example, value-added, sales, use or withholding taxes, assessable by any jurisdiction (collectively, "Taxes"). You are responsible for paying all Taxes associated with purchases and transactions under this Agreement. EXCEPT AS OTHERWISE AUTHORIZED BY THE COMPANY, YOU ACKNOWLEDGE AND AGREE THAT THE FEES PAID HEREUNDER ARE NON-REFUNDABLE.

Account. By creating an online account with the Company on its Website ("Account"), you are granted a right to use the Services provided by the Company subject to the restrictions set forth in these Terms of Service and the Privacy Policy, incorporated by reference herein.

Our Account registration process will ask you for information including your name, email and or physical address, phone number, etc. (hereinafter, collectively referred to as "Personal Information," as previously defined in our Privacy Policy). By registering for an Account, you agree to provide true, accurate, current and complete information about yourself as prompted by the registration process. You further agree that you will not knowingly omit or misrepresent any material facts or information, and that you will promptly enter corrected or updated information in your Account, or notify us in writing regarding your corrected or updated information.

We may verify your provided information, as required for your use of and access to the Services. You agree to maintain your Account solely for your own use. You agree that you will not allow another person to use your Account. We reserve the right to suspend or terminate the Account of any User who provides inaccurate, untrue, or incomplete information, or who fails to comply with the account registration requirements.

You are solely and entirely responsible for maintaining the confidentiality of your Account, and for any charges, damages, liabilities or losses incurred or suffered as a result of you failure to do so. Furthermore, you are solely and entirely responsible for any and all activities that occur under your Account, including any charges incurred relating to the Services.

The Company is not liable for any harm caused by or related to the theft of your Account, your disclosure of your Account, or your authorization to allow another person to access or use the Services using your Account. You agree to immediately notify us of any unauthorized use of your Account or any other breach of security known to you. You acknowledge that the complete privacy of your data and messages transmitted while using the Services and/or the Website cannot be guaranteed in the event of breach.

Links to Third-Party Accounts. As part of the functionality of the Services, and pursuant to our Privacy Policy, which is incorporated herein, we offer you the option to link your Account with online accounts you may have with third parties such as Facebook, Google, etc. ("Third Party Account") by either: (i) providing your Third Party Account login information through the Services; or (ii) allowing the Company to access your Third Party Account, as is permitted under the applicable terms and conditions that govern your use of each Third Party Account.

You represent that you own and are entitled to disclose your Third Party Account login information to the Company and/or grant the Company access to your Third Party Account (including, but not limited to, for use for the purposes described herein), without breach by you of any of the terms and conditions that govern your use of the applicable Third Party Account. The Company will not pay any fees or be subject to any usage limitations imposed by such third party service providers.

By granting the Company access to any Third Party Accounts, you understand that (i) the Company may access, make available and store (if applicable) any content that you have provided to and stored in your Third Party Account (the "SNS Content") so that it is available on and through the Services via your Account, including without limitation any friend lists, and (ii) the Company may submit and receive additional information to your Third Party Account to the extent you are notified when you link your Account with the Third Party Account. Please note that if a Third Party Account or associated service becomes unavailable or the Company's access to such Third Party Account is terminated by the third party service provider, then SNS Content may no longer be available on and through the Services.

Depending on the Third Party Accounts you choose to link with the Website, and subject to the privacy settings that you have set in the Third Party Accounts, personally identifiable information that you post to your Third Party Accounts may be available on and through your Account on the Website. Depending on your privacy settings, the Company may access your contacts associated with a Third Party Account, solely for the purposes of identifying and informing you of those contacts who have also registered to use the Services and/or Website, unless you expressly tell us not to do so in writing.

Finally, you will have the ability to disable the connection between your Account and your Third Party Accounts at any time. PLEASE NOTE THAT YOUR RELATIONSHIP WITH THE THIRD PARTY SERVICE PROVIDERS ASSOCIATED WITH YOUR THIRD PARTY ACCOUNTS IS GOVERNED SOLELY BY YOUR AGREEMENT(S) WITH SUCH THIRD PARTY SERVICE PROVIDERS. The Company makes no effort to review Simple Notification Service push notification content ("SNS Content") by any Third Party Accounts for any purpose, including but not limited to, for accuracy, legality or non-infringement, and the Company is not responsible for any SNS Content by Third Party Accounts.

Prohibited Uses of the Website. In addition to other prohibitions as set forth in the Terms of Service, you are prohibited from using the Website or its content: (a) for any unlawful purpose; (b) to solicit others to perform or participate in any unlawful acts; (c) to violate any international, federal, provincial or state regulations, rules, laws, or local ordinances; (d) to infringe upon or violate our intellectual property rights or the intellectual property rights of others; (e) to harass, abuse, insult, harm, defame, slander, disparage, intimidate, or discriminate based on gender, sexual orientation, religion, ethnicity, race, age, national origin, or disability; (f) to submit false or misleading information; (g) to upload or transmit viruses or any other type of malicious code that will or may be used in any way that will affect the functionality or operation of the Services or of any related website, other websites, or the Internet; (h) to collect or track the personal information of others; (i) to spam, phish, pharm, pretext, spider, crawl, or scrape; (j) for any obscene or immoral purpose; or (k) to interfere with or circumvent the security features of the Services or any related website, other websites, or the Internet. We reserve the right to terminate your use of the Services or any related website for violating any of the prohibited uses. Without limiting the foregoing, you acknowledge and agree that (i) Company retains ownership of all right, title and interest in and to the design, graphics, photographs and other digital assets displayed on the Website and all intellectual property or proprietary rights therein (the "Company IP") and (ii) you may not misappropriate or otherwise use such Company IP without Company's express written permission.

Termination. The Company reserves the right, in its sole discretion, to terminate your Account if you violate these Terms of Service or for any reason or no reason at any time. We may also suspend your access to the Services and/or Website, and your Account if you: (a) have violated the terms of these Terms of Service, any other agreement you have with the Company; (b) pose an unacceptable credit or fraud risk to us or Users; (c) provide any false, incomplete, inaccurate, or misleading information or otherwise engage in fraudulent or illegal conduct; or (d) for any other reason in the Company's sole discretion.

If your Account is terminated or suspended for any reason or no reason, you agree: (a) to continue to be bound by these Terms of Service; (b) to immediately stop using the Services, (c) that any licenses granted to you under these Terms of Service shall end; (d) that we reserve the right (but have no obligation) to hide or delete all of your information and account data stored on our servers; and (e) that the Company shall not be liable to you or any third party for termination or suspension of access to the Services or for deletion or hiding of your information or account data. You agree that the Company may retain and use your information and account data as needed to comply with investigations and applicable law, and as indicated in the Company's Privacy Policy.

However, we will not be liable to you for compensation, reimbursement, or damages in connection with your use of the Services, or in connection with any termination or suspension of the Services. Any termination of these Terms of Service does not relieve you of any obligations to pay any Fees or costs accrued prior to the termination and any other amounts owed by you to us, as provided in these Terms of Service.

Links to Other Websites. As described in the Privacy Policy, incorporated herein, the Services may contain links to third party websites, such as, but not limited to, Facebook.com or Google.com, that are not owned or controlled by the Company. The Company has no control over, and assumes no responsibility for, the content, privacy policies, or practices of any third party websites. In addition, the Company will not and cannot censor or edit the content of any third-party site. By using the Services, you expressly relieve the Company from any and all liability arising from your use of any third-party website that is referenced or linked on our Website.

Links to this Website. We grant you a limited, non-exclusive, revocable, non-assignable, personal, and non-transferable license to create hyperlinks to the Website and/or Services, so long as: (a) the links only incorporate text, and do not use any trademarks, (b) the links and the content on your website do not suggest any affiliation with the Company or cause any other confusion, and (c) the links and the content on your website do not portray the Company or its products or services in a false, misleading, derogatory, or otherwise offensive matter, and do not contain content that is unlawful, offensive, obscene, lewd, lascivious, filthy, violent, threatening, harassing, or abusive, or that violate any right of any third party or are otherwise objectionable to the Company. The Company reserves the right to suspend or prohibit linking to the Website and/or Services for any reason, in its sole discretion, without advance notice or any liability of any kind to you or any third party.

No Submission of Unsolicited Ideas and/or Materials. In your communications with the Company, please keep in mind that we do not seek any unsolicited ideas or materials for products or services, or even suggested improvements to products or services, including, without limitation, ideas, concepts, inventions, or designs for music, websites, apps, books, scripts, screenplays, motion pictures, television shows, theatrical productions, software or otherwise (collectively, "Unsolicited Ideas and Materials"). Any Unsolicited Ideas and Materials you post on or send to us via the Website are deemed User Content and licensed to us as set forth below. In addition, Company retains all of the rights held by members of the general public with regard to your Unsolicited Ideas and Materials. The Company's receipt of your Unsolicited Ideas and Materials is not an admission by the Company of their novelty, priority, or originality, and it does not impair the Company's right to contest existing or future intellectual property rights relating to your Unsolicited Ideas and Materials.

Intellectual Property Rights. As discussed in the Company's Privacy Policy, incorporated herein, the Company owns all right, title and interest in and to the Services, the Company Data and Aggregated Data, including, without limitation, all intellectual property rights therein. Subject to the limited rights expressly granted to you under this Agreement and the Privacy Policy, the Company reserves all rights, title and interest in and to the Services, the the Company Data and Aggregated Data, including, without limitation, all related intellectual property rights. The Company's service marks, logos and product and service names are owned by the Company. You agree not to display or use any the Company marks in any manner without the Company's express prior written permission.

In addition, any trademarks, service marks and logos associated with a Third Party Offering may be the property of the third party provider, and you should consult with their trademark guidelines before using any of their marks.

Any information and data that you submit to the Website or in connection with the Services must not violate the intellectual property rights of third parties.

Finally, as specified in the Company's Privacy Policy, you grant us a license to use your customer feedback in connection with providing the Services and for general marketing purposes, unless you notify us otherwise in writing.

Data Ownership and Usage. As specified in the Company's Privacy Policy, incorporated herein, we will own all Aggregated Data, and the Privacy Policy will govern how we collect and use Personal Information that is submitted through the Services. By accessing or using the Services, you agree to that you have read and accept our Privacy Policy.

As explained in our Privacy Policy, we have controls in place to prevent outside parties from stealing or accessing your data and Personal Information, but they are not foolproof. Please exercise caution when disclosing any Personal Information while using our Website. We will notify one another if either of us becomes aware that your data and/or Personal Information has been compromised.

You are solely responsible for resolving disputes regarding ownership or access to your data, including those involving any current or former owners, co-owners, employees or contractors of your business. You acknowledge and agree that the Company has no obligation whatsoever to resolve or intervene in such disputes.

Personal Information. As outlined in the Company's Privacy Policy, incorporated herein, we will protect your Personal Information and disclose it only in a limited number of circumstances. We have implemented measures designed to secure your Personal Information from accidental loss and from unauthorized access, use, alteration, or disclosure. However, we cannot guarantee that unauthorized third parties will never be able to thwart those measures, or use your Personal Information for improper purposes. You acknowledge that you provide your Personal Information at your own risk.

Errors/Inaccuracies. There may be information on our Website or distributed in connection with the Services that contains typographical errors, inaccuracies, or omissions that may relate to the Services, product descriptions, pricing, promotions, offers, product shipping charges, transit times, and/or availability. We reserve the right to correct any errors, inaccuracies or omissions, and to change or update information or cancel orders if any information in the Services or on the Website is inaccurate at any time and without prior notice to you (including after you have submitted your order).

We undertake no obligation to update, amend or clarify information in the Services or on the Website, including without limitation, pricing information, except as required by law. No specified update or refresh date applied in the Services or on the Website, should be taken to indicate that all information in the Services or on the Website has been modified or updated.

Disclaimer/No Warranties. TO THE MAXIMUM EXTENT PERMITTED BY APPLICABLE LAW, THE COMPANY MAKES NO REPRESENTATIONS OR WARRANTIES OF ANY KIND, WHETHER EXPRESS, IMPLIED, STATUTORY OR OTHERWISE, AND SPECIFICALLY DISCLAIMS ALL IMPLIED WARRANTIES, INCLUDING WITHOUT LIMITATION ANY WARRANTIES OF TITLE, NON-INFRINGEMENT, MERCHANTABILITY OR FITNESS FOR A PARTICULAR PURPOSE WITH RESPECT TO THE SERVICES AND/OR THIS WEBSITE.

THE COMPANY DOES NOT WARRANT THAT YOUR USE OF THE SERVICES AND/OR THIS WEBSITE WILL BE SECURE, TIMELY, ERROR-FREE OR UNINTERRUPTED, OR THAT THE SERVICES ARE OR WILL REMAIN UPDATED, COMPLETE OR CORRECT, OR THAT THE SERVICES AND/OR WEBSITE WILL MEET YOUR REQUIREMENTS OR THAT THE SYSTEMS THAT MAKE THE SERVICES AVAILABLE (INCLUDING WITHOUT LIMITATION THE INTERNET, OTHER TRANSMISSION NETWORKS, AND YOUR LOCAL NETWORK AND EQUIPMENT) WILL BE UNINTERRUPTED OR FREE FROM VIRUSES OR OTHER HARMFUL COMPONENTS.

THE SERVICES AND ANY PRODUCTS AND THIRD PARTY MATERIALS ARE PROVIDED ON AN "AS IS" AND "AS AVAILABLE" BASIS AND SOLELY FOR YOUR USE IN ACCORDANCE WITH THIS AGREEMENT.

ALL DISCLAIMERS OF ANY KIND (INCLUDING IN THIS SECTION AND ELSEWHERE IN THIS AGREEMENT) ARE MADE ON BEHALF OF BOTH THE COMPANY AND ITS AFFILIATES AND THEIR RESPECTIVE SHAREHOLDERS, DIRECTORS, OFFICERS, EMPLOYEES, AFFILIATES, AGENTS, REPRESENTATIVES, CONTRACTORS, LICENSORS, SUPPLIERS AND SERVICE PROVIDERS (COLLECTIVELY, THE "THE COMPANY PARTIES").

Indemnification. You agree to indemnify, defend, and hold harmless the Company and its agents from and against any and all third party claims alleged or asserted against any of them, and all related charges, damages and expenses (including, but not limited to, reasonable attorneys' fees and costs) arising from or relating to: (a) any actual or alleged breach of any provisions of this Agreement; (b) any access to or use of the Services and/or Website; (c) any actual or alleged violation by you, an affiliate, or end User of the intellectual property, privacy or other rights of a third party; and (d) any dispute between you and another party and/or User regarding ownership of or access to your data.

Product Statements. The Company's statements about its products and/or Services have not been evaluated by the Food and Drug Administration ("FDA"). The Company's products and/or Services are not intended to diagnose, treat, cure or prevent any disease. Read carefully all product packaging prior to use. The information contained in the Company's Website is provided for informational purposes only and is not meant to substitute for the advice provided by your doctor or other healthcare professional. Do not use the information available on or through the Website for diagnosing or treating a health problem or disease, or prescribing any medication.

Product Labeling. Unless otherwise noted, product names, descriptions and labeling are of EU origin. No director, employee, agent, or representative of the Company, its subsidiaries and affiliates are engaged in rendering medical advice, diagnosis, treatment or other medical services that in any way create a physician-patient relationship through this Website.

Limitations/Exclusions on Liability. THE COMPANY EXPRESSLY DISCLAIMS ANY AND ALL LIABILITY AND WILL NOT BE RESPONSIBLE FOR ANY DAMAGES OR LOSS CAUSED, OR ALLEGED TO BE CAUSED, BY THE TRANSMISSION OF CARDHOLDER DATA PRIOR TO ITS ENCRYPTION AND RECEIPT BY SERVER(S) OWNED OR CONTROLLED BY THE COMPANY. THE EXCLUDED DAMAGES WILL INCLUDE, WITHOUT LIMITATION, DAMAGES RESULTING FROM FRAUD, EMBEZZLEMENT, THEFT, IDENTITY THEFT, OR INVASION OF PRIVACY.

TO THE MAXIMUM EXTENT PERMITTED BY LAW, IN NO EVENT WILL THE COMPANY PARTIES' AGGREGATE LIABILITY, COLLECTIVELY, FOR ALL CLAIMS ARISING OUT OF OR RELATED TO THIS AGREEMENT, WHETHER IN CONTRACT, TORT OR OTHERWISE, EXCEED THE FEES PAID PRECEDING THE DATE OF THE INCIDENT. ALL LIMITATIONS OF LIABILITY OF ANY KIND (INCLUDING IN THIS SECTION AND ELSEWHERE IN THIS AGREEMENT) APPLY WITH RESPECT TO BOTH THE COMPANY AND THE COMPANY PARTIES.

IN NO EVENT WILL THE COMPANY HAVE ANY LIABILITY FOR ANY INDIRECT, SPECIAL, INCIDENTAL, CONSEQUENTIAL OR PUNITIVE DAMAGES, HOWEVER CAUSED, OR FOR ANY LOST PROFITS, LOSS OF USE, DATA OR OPPORTUNITIES, COST OF DATA RECONSTRUCTION, COST OR PROCUREMENT OF SUBSTITUTE GOODS OR SERVICES, WHETHER IN CONTRACT, TORT OR OTHERWISE, ARISING OUT OF, OR IN ANY WAY CONNECTED WITH THE SERVICES OR THIRD PARTY OFFERINGS, INCLUDING BUT NOT LIMITED TO THE USE OR INABILITY TO USE THE SERVICES, ANY INTERRUPTION, INACCURACY, ERROR OR OMISSION, EVEN IF THE COMPANY, ITS LICENSORS OR SUBCONTRACTORS HAVE BEEN PREVIOUSLY ADVISED OF THE POSSIBILITY OF SUCH LOSS OR DAMAGES.

THE COMPANY EXPRESSLY DISCLAIMS ANY LIABILITY THAT MAY ARISE BETWEEN USERS RELATED TO OR ARISING FROM USE OF THE PRODUCTS AND/OR SERVICES. YOU HEREBY RELEASE AND FOREVER DISCHARGE THE COMPANY AND ITS AFFILIATES, OFFICERS, DIRECTORS, EMPLOYEES, AGENTS AND LICENSORS FROM ANY AND ALL CLAIMS, DEMANDS, DAMAGES (ACTUAL OR CONSEQUENTIAL) OF EVERY KIND AND NATURE, WHETHER KNOWN OR UNKNOWN, CONTINGENT OR LIQUIDATED, ARISING FROM OR RELATED TO THE PROVISION OF THE PRODUCTS AND/OR SERVICES OR OTHERWISE.

THE FOREGOING EXCLUSIONS OR LIMITATIONS MAY NOT APPLY TO THE EXTENT PROHIBITED BY APPLICABLE LAW.

Choice of Law. These Terms of Service and the relationship between you and the Company shall be governed by the laws of the EU without regard to its conflict of law provisions.

Dispute Resolution.

Informal Dispute Resolution. We want to address your concerns without needing a formal legal case. Before filing a claim against the Company, you agree to try to resolve the Dispute informally by contacting admin@smartdrinking.io. We'll try to resolve the Dispute informally by contacting you through email. If a dispute is not resolved within 15 days after submission, you or the Company may bring a formal proceeding.

We Both Agree To Arbitrate. You and the Company agree to resolve any Disputes through final and binding arbitration, except as set forth under Exceptions to Agreement to Arbitrate below.

Opt-out of Agreement to Arbitrate. You can decline this agreement to arbitrate by contacting admin@smartdrinking.io within 30 days of first accepting these Terms of Service and stating that you (include your first and last name) decline this arbitration provision.

No Class Actions. You may only resolve Disputes with the Company on an individual basis, and may not bring a claim as a plaintiff or a class member in a class, consolidated, or representative action. Class arbitrations, class actions, private attorney general actions, and consolidation with other arbitrations aren't allowed under this Agreement.

Judicial Forum for Disputes. In the event that the agreement to arbitrate is found not to apply to you or your claim, you and the Company agree that any judicial proceeding (other than small claims actions) will be brought in the federal or state courts of Santa Clara County, California. Both you and the Company consent to venue and personal jurisdiction there. We both agree to waive our right to a jury trial.

Limitation on Claims. Regardless of any statute or law to the contrary, any claim or cause of action arising out of or related to your use of the the Company's products or Services must be filed within one (1) year after such claim or cause of action arose, or else that claim or cause of action will be barred forever.

Miscellaneous Provisions.

Relationship of the Parties. This Agreement does not, and will not be construed to, create any partnership, joint venture, employer-employee, agency or franchisor-franchisee relationship between you and the Company.

Entire Agreement. These Terms of Service and Privacy Policy referenced herein constitute the entire agreement between you and the Company concerning the subject matter herein and the use of the Services and/or Website. They supersede any and all previous agreements, written or oral, between you and the Company, including previous versions of these Terms of Service and/or Privacy Policy.

Modification. The Company reserves the right, at its sole and absolute discretion, to change, modify, add to, supplement or delete any of these Terms of Service and/or Privacy, and any and all referenced and/or incorporated exhibits or policies, programs and guidelines. The Company will endeavor to notify you of any material changes by email, but will not be liable for any failure to do so. If any future changes to these Terms of Service and/or Privacy Policy are unacceptable to you or cause you to no longer be in compliance with these Terms of Service, you must terminate, and immediately stop using, the Services. Your continued use of the Services following any revision to these Terms of Service constitutes your complete and irrevocable acceptance of any and all such changes.

Assignment. The Company may assign these Terms of Service and/or Privacy Policy in whole or part at any time. However, you may not assign, delegate or transfer this Agreement in whole or in part, without the Company's prior written consent.

No Waiver. Any failure of the Company to enforce or exercise a right provided in these Terms of Service and/or the Privacy Policy is not a waiver of that right.

Severability. Should any provision of these Terms of Service be found invalid or unenforceable, the remaining terms shall still apply.

Force Majeure. Neither Party will be liable for any failure or delay in performance under this Agreement (other than for delay in the payment of money due and payable hereunder) for causes beyond that Party's reasonable control and occurring without that Party's fault or negligence, including, but not limited to, acts of God, acts of government, flood, fire, civil unrest, acts of terror, strikes or other labor problems (other than those involving the Company's or your employees, respectively), computer attacks (by government/nation entities or otherwise) or malicious acts, such as attacks on or through the Internet, any Internet service provider, telecommunications or hosting facility. Dates by which performance obligations are scheduled to be met will be extended for a period of time equal to the time lost due to any delay so caused.

Electronic Communications and Signatures. You agree to the use of electronic communication in order to enter into agreements and place orders, and to the electronic delivery of notices, policies and records of transactions initiated or completed through the Services. Furthermore, you hereby waive any rights or requirements under any laws or regulations in any jurisdiction that require an original (non-electronic) signature or delivery or retention of non-electronic records, to the extent permitted under applicable law.

Notices. Any notices provided by the Company under this Agreement and/or the Privacy Policy may be delivered to you to the email address(es) we have on file for your Account. You hereby consent to receive notice from us through the foregoing means, and such notices will be deemed effective when sent if on a business day, and if not sent on a business day then on the next business day.

I HEREBY ACKNOWLEDGE THAT I HAVE READ AND UNDERSTAND THE FOREGOING TERMS OF SERVICE, INCLUDING THE COMPANY'S PRIVACY POLICY, AND AGREE THAT MY USE OF THE SERVICES IS AN ACKNOWLEDGMENT OF MY AGREEMENT TO BE BOUND BY THE TERMS AND CONDITIONS OF THESE TERMS OF SERVICE AND THE COMPANY'S PRIVACY POLICY INCORPORATED HEREIN.